Colcoa French Film Festival 2017
April 24, 2017

-

May 2, 2017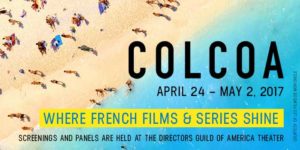 The COLCOA French Film Festival (formerly "City of Lights, City of Angels") is an annual competitive film festival in Hollywood, created and presented by the FRANCO-AMERICAN CULTURAL FUND. Its goals are to showcase the diversity of French cinema, to promote films and talent among the film industry and to contribute to cross cultural understanding. The COLCOA FRENCH FILM FESTIVAL is open to professionals and the general public.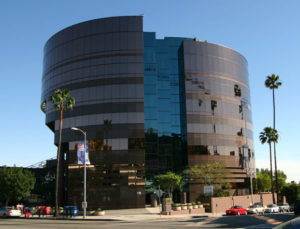 The 21th edition will be held at the Directors Guild of America theater complex in Hollywood from April 24 to May 2, 2017.
COLCOA was created in 1997 by The FRANCO-AMERICAN CULTURAL FUND, a unique collaborative effort of the Directors Guild Of America, the Motion Picture Association of America, the Writers Guild Of America, West, France's Société des Auteurs, Compositeurs et Éditeurs de Musique. The FRANCO-AMERICAN CULTURAL FUND will present the 20th COLCOA FRENCH FILM FESTIVAL in April 2016. The festival is also made possible with the support of L'ARP (France's Association of Authors, Directors and Producers), the Film & TV Department of the French Embassy, TV France International and Unifrance.
Since 2004, the selection is exclusively composed of premieres in Hollywood. Several high-profile features are presented at COLCOA for the first time in North America or in the U.S. Some can be International or World premieres. COLCOA is also known for presenting films before their commercial release in the U.S., and for being used by American distributors to launch and promote their film in Hollywood.
The selection includes features, documentaries, animated films, short films and, since 2015, TV movies and TV series. In 20 years, 676 films or TV series have been selected. COLCOA has constantly developed to become a showcase of 70 films in 2016, with a capacity of 26,300 and an occupancy rate of 91% (25,000 attendees). In 2015, a selection dedicated to films produced for television (TV movies and series) was introduced with 7 programs in competition. Its exclusive program has made of COLCOA an anticipated date in the industry calendar and one of the largest French film festivals in the world. Scheduled a few weeks after the Academy Awards® and before the Cannes Film Festival, COLCOA has become a prestigious event in Los Angeles.
The COLCOA audience is mainly composed of film industry professionals (74%), including Academy Awards® members: directors, writers, distributors, producers, agents, exhibitors, critics and journalists. COLCOA has developed partnerships with organizations like IFTA, The Cannes Film Market, Film Independent, Women in Film, The American Cinematheque, SAG, and since 2008, the Hollywood Foreign Press Association and the Los Angeles Film Critics Association.
In 2008, an educational program was also launched to promote foreign films among young American audiences in association with ELMA (European Languages and Movies in America). More than 18,000 students and 120 high schools have participated in the program since 2008. In 2010, a master class program was introduced for colleges, film schools and universities.
Academy Award winning actress Marion Cotillard (La Vie en Rose), Academy Award nominee actress Berenice Bejo (The Artist) and Academy Award winning writer/director Michel Hazanavicius (The Artist) made their first public appearance in Hollywood at COLCOA.
German Edward Morales Agent Talent Manager