COUTURE LIVE … Where Fashion and Music Collides!
August 17, 2014 @ 7:00 pm

-

11:00 pm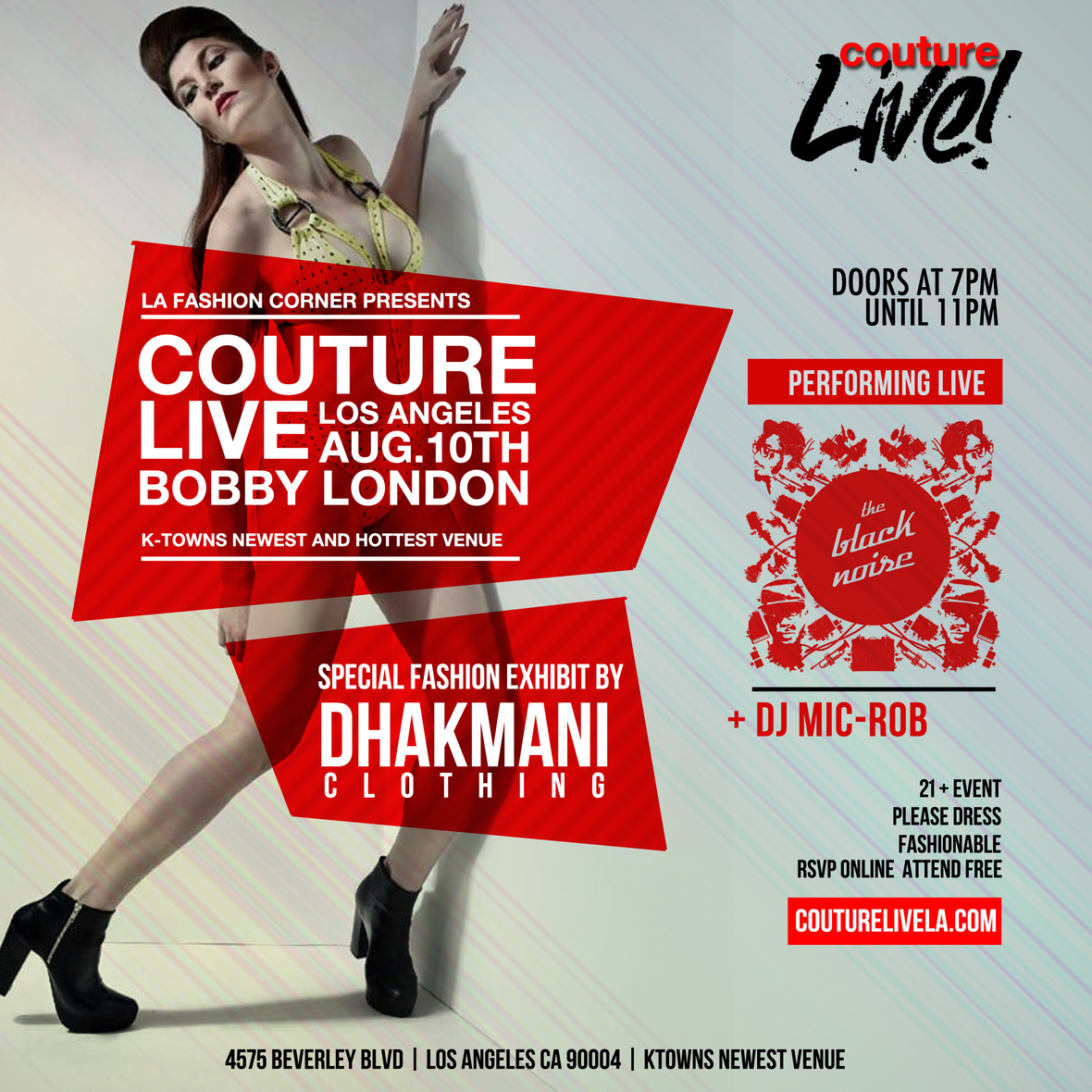 The Notice Network and LA Fashion Corner celebrates the launch of COUTURE LIVE on Sunday, Aug 10th, 2014..A Continued Mission to Help Platform the Next Wave of Emerging Designers and Musical Artist by Creating Exposure.
Come experience Live Music and Live Fashion…it's an amazing experience!
ABOUT COUTURE LIVE:
Inspired by runway, music, & live stage performances, Couture Live's weekly platform brings a serious mix of key fashion & live music, media, stylists, buyers, as well as beautiful people under one roof, to view collaborative installations between Los Angeles based designer brands & local musical artists who are off the beaten path.
LIVE MUSIC + LIVE FASHION:
Couture Live will feature collaborative installations by local emerging fashion designers, and live musical performance by The Black Noise (Progressive Soul/R&B).  The raw and emotional sound that The Black Noise brings to audiences all over Southern California is swiftly becoming one of the most dynamic and interesting forces in R&B/Soul
SPONSORED BY:
Celebrity Red Carpets, Empire Media Center, ItalentModels.com, and AnyLookforLess.com
RSVP FOR FREE GUESTLIST!
http://www.couturelivela.com//
German Edward Morales Agent Talent Manager