LA Film Fest 2015
June 10, 2015

-

June 15, 2015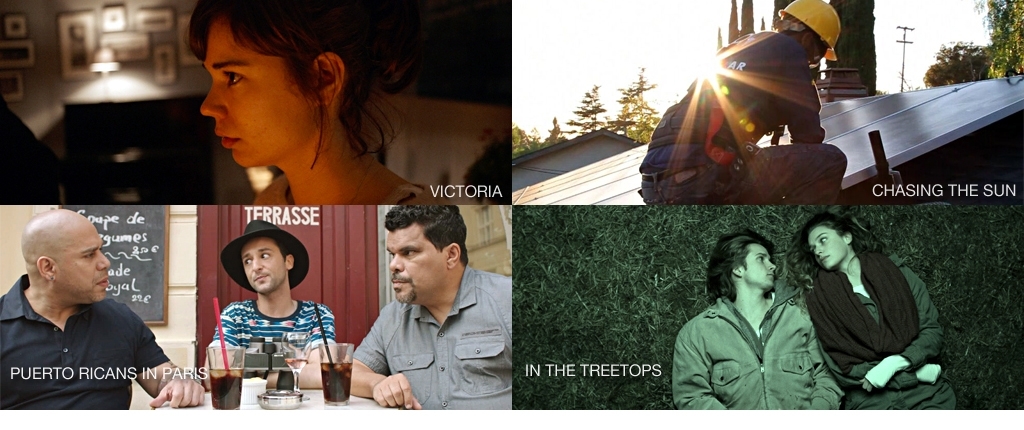 As the primary exhibition arm of Film Independent, The Los Angeles Film Festival's mission is to showcase diversity, innovation, and unique visions in independent American and international cinema.
We are inspired by Los Angeles, a city of abundant creativity, and our programming reflects our city-muse through films, performances and panels. The Festival presents unparalleled access to creative voices through energetic film programming, master classes, live performances and conversations with the most compelling artists working today. Discover new voices, watch the most anticipated titles of the summer, and rekindle the excitement and glamour of storytelling at the Los Angeles Film Festival – only in LA.
New this year are competitive sections for independent, feature-length U.S. fiction films; a diverse selection of documentary films from around the world; and a smaller round-up of exceptional international films, curated to showcase break-out global talent. Also newly launched is Nightfall, a robust line-up of genre films by independent filmmakers making their world premieres; and a section exclusively dedicated to discovering the brightest emerging voices in independent filmmaking. 2015 is also the inaugural year of Launch, a section introducing new talent that's crafting fiction in digital spaces, through a program dedicated to expanded forms of storytelling: webseries, music videos and podcasts, the best in independent gaming, and anticipated premieres of TV series.
From Inglewood to the Valley, LA has been an inspiration for artists to find their voice, tell their story and perfect their craft. Returning for its second year, the highly lauded LA Muse section showcases world premieres of films that capture the spirit of Los Angeles. The Festival offers mentorship for high school students with the Future Filmmakers program, including a screening of short films created by high school students.
The Festival's signature programs include Master Classes, invaluable talks from prominent artists about their trade; lively discussions at Coffee Talks on the craft of filmmaking by composers, cinematographers, actors, writers, directors, and more; Diversity Speaks, a day-long convention of filmmakers and storytellers of color; the Music in Film Nights at The GRAMMY Museum®, featuring live performances in an intimate venue by some of the world's most acclaimed musicians; the Spirit of Independence Award; the Glory to the Filmmaker Award in celebration of women filmmakers; and the Filmmaker Retreat, exclusively for feature filmmakers with films world premiering at the 2015 Los Angeles Film Festival. Films selected for competition, which premiere in the US for the first time at the Los Angeles Film Festival, are eligible for multiple juried and audience awards.
The Los Angeles Film Festival is produced by Film Independent, a 501(c)(3) non-profit arts organization dedicated to promoting and supporting independent films and filmmakers that embody diversity, innovation and uniqueness of vision. Film Independent's additional marquee events include the Film Independent at LACMA series, the annual Film Independent Spirit Awards, the Film Independent Forum and Directors Close-Up.
German Edward Morales Agent Talent Manager