Los Angeles Asian Pacific Film Festival 2016
April 21, 2016

-

April 28, 2016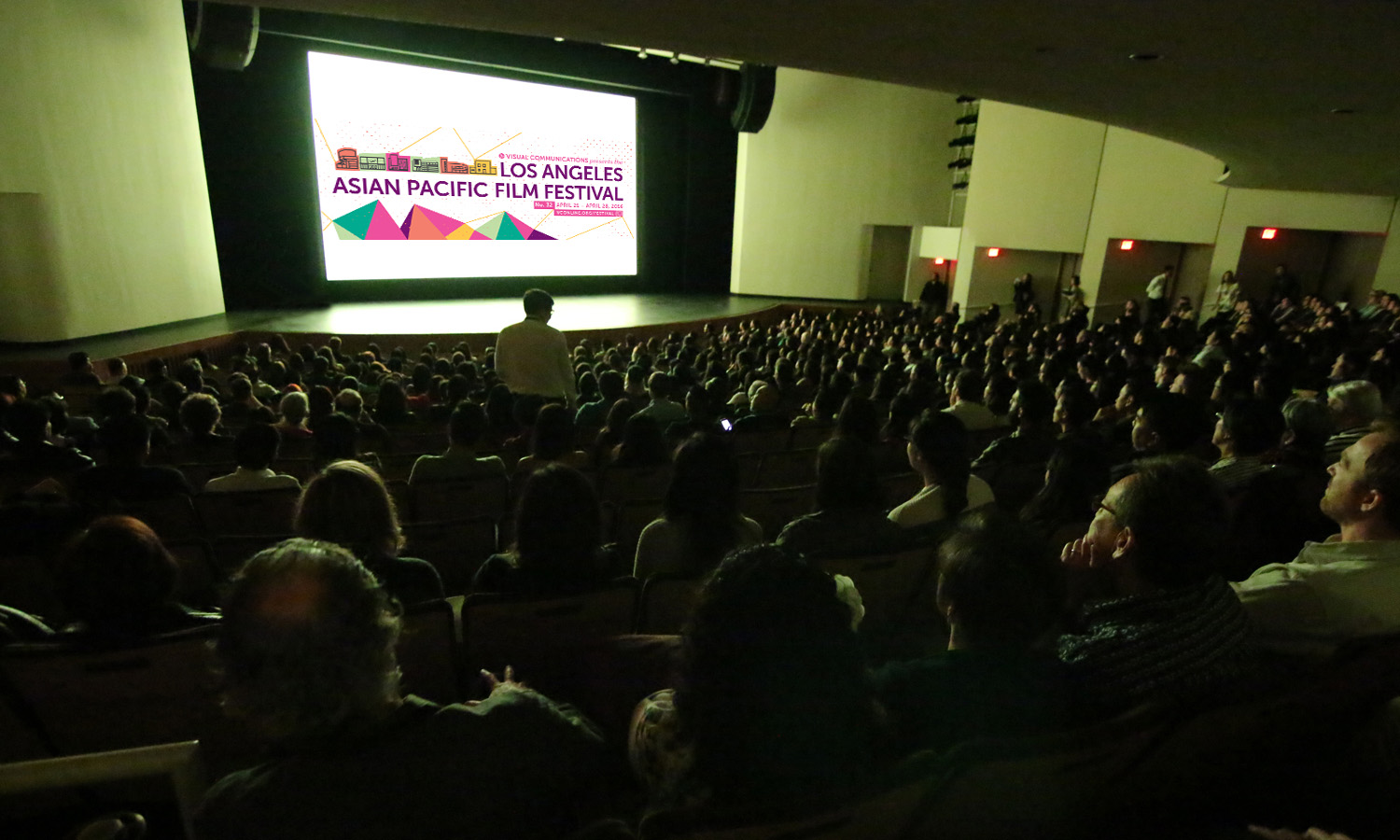 The 32nd Los Angeles Asian Pacific Film Festival is being presented April 21 through 28, 2016 at the Aratani Theatre at the Japanese American Cultural & Community Center; Directors Guild of America; Downtown Independent; Tateuchi Democracy Forum at JANM; CGV Cinemas; The Great Company, and additional cinemas in the Los Angeles area. A key highlight leading up to annual Asian Pacific Heritage Month activities, the Festival is produced by Visual Communications, the nation's premier Asian Pacific American media arts center, and enjoys broad support from cinema artists and audiences alike.
Since 1983, the Los Angeles Asian Pacific Film Festival has presented nearly 5,000 films and videos by Asian international and Asian Pacific American artists, and additionally features seminars and panels, in-person guest appearances, and filmmaker awards. The Film Festival continues to be the largest festival of its kind in Southern California and is the premier showcase for the best and brightest of Asian Pacific American and international cinema.
PRESENTING THE 2016 LOS ANGELES ASIAN PACIFIC FILM FESTIVAL
HISTORY: To learn more about how Visual Communications established the Film Festival and who has been showcased through the years
TIMELINE: A brief rundown of every edition of the Film Festival, from its humble beginnings in 1983 through the present
AWARD WINNERS: A roster of films and filmmakers who have been recognized through the years
CONNECT: Both artists and audiences that attend the Film Festival have plenty of things to say. Join the conversation by linking to one or all of our social media tools.


German Edward Morales Agent Talent Manager