Rock That Fashion – Spring 2015
March 12, 2015 @ 10:00 pm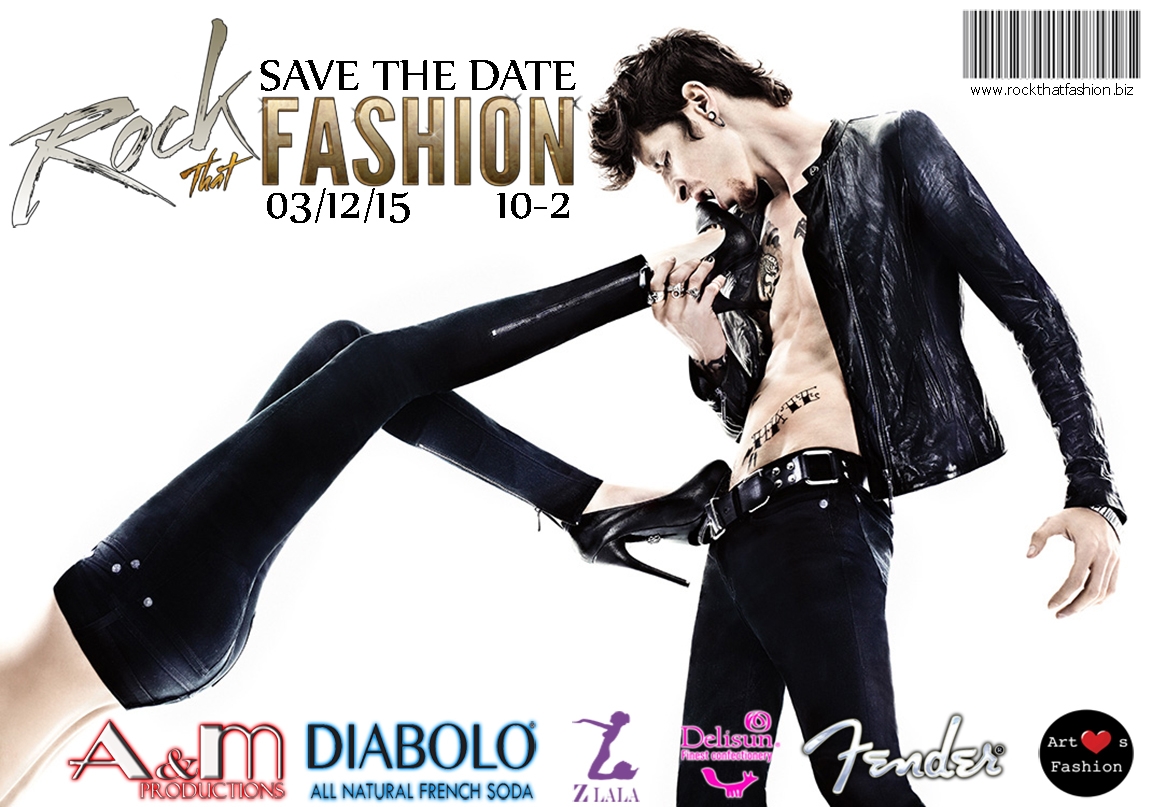 A&M Productions in association with Art Hearts Fashion is proud to bring to you Rock That Fashion X (LA Fashion Week Edition) celebrating its 2nd year anniversary!
The star studded fashion meets music event will be held under the gorgeous night clear skies at the fabulous Taglyan Complex Hollywood event space @ 1201 Vine Street, Los Angeles, CA 90038.  Valet will be available and we suggest using other forms of transportation such as Taxi, Uber, or Lyft so that you can drink responsibly.
Rock That Fashion X celebrates the fusion of music, dance, fashion, art, and pop culture at its best.  This upcoming season, A&M Productions has team up with Art Hearts Fashion and will be their final night's after party.
Everyone knows that when it comes to a good production, A&M Productions is sure to deliver an experience guests will for sure remember.  Please visit the website www.rockthatfashion.biz to RSVP & for all additional periodic updates as we near closer to the event.
Guests will enjoy sites and senses in the open aired courtyard under the stars from which at that time, everyone can enjoy the bar, grab some horderves, mingle with other familiar faces & guests, and experience our resident DJ in the outside courtyard during red carpet arrivals and starting at 9:30PM.  This season, we are excited to announce the addition to our already amazing night with additional tantalizing atmospheric entertainment and intimate performances.  "Expect the UNEXPECTED!"  Also Rock That Fashion X will play host to several amazing Haute Couture designers this season, as they present a few grand looks from their collections with an installation style throughout the evening.  Some designers we have confirmed are Amato by Furne One, Shokra, Muheeka & Jason Ryan.
Tables & VIP:
VIP Tables and Bottle Service is available by contacting  Inforockthatfashion@gmail.com
Tables are best when pre-reserved but at anytime please feel free to ask for Mikey S, who will be able to accommodate requests during the event.  We have several options and packages available.
714-818-7671
Special Guest Performances:
Z LaLa – 10:30PM & 11:30PM
Korr-A – 11:00PM
TEAM & SPECIAL THANKS
Event Director: Mikey Stone
Event PR: A&M Productions
Producer: Alexis Lerma
Choreographer: Michael Silas
Runway Coach & Coordinator: D' Jesus
Entertainment Coordinator: Trey Campbell
Production Staff: Andrea Yocky / Michael St. Michael / Alberto Sandoval
SPONSORS:
DIABOLO – All Natural French Soda
Delisun – Finest Confectionary
Shibue Couture – We didn't cross the line … we erased it !
beats by dr.dre – MONSTER
Fender Music
W Hollywood
German Edward Morales Agent Talent Manager