US Performing Arts Camps
June 17, 2018

-

August 3, 2018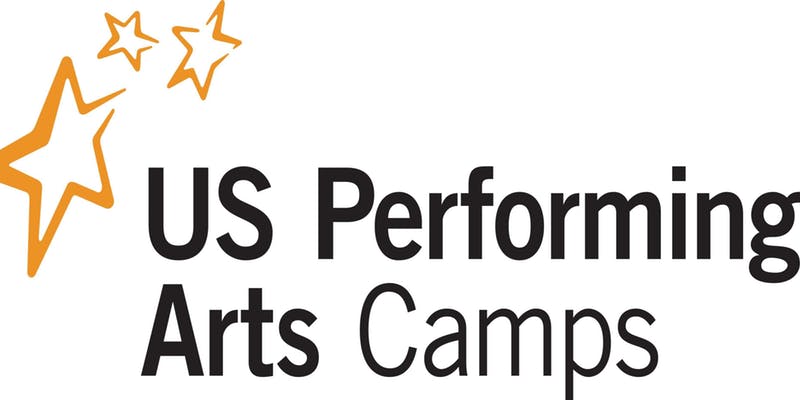 TAUGHT ON THE LOT OF A WORKING PRODUCTION STUDIO
COACHED BY HOLLYWOOD PROFESSIONALS AND COLLEGE ADJUNCT FACULTY
LIVE ON THE BEAUTIFUL USC CAMPUS
As the only summer intensive program taught on the lot of an active working film studio, US Performing Arts Camps offers pre-college students innovative "next generation" curriculum that integrates the creation of live performance, film, television and the digital arts. Each intensive camp/workshop is taught by experienced professional faculty working within the business, including adjunct faculty from top-tier universities, and carefully embraces the integration of stage, screen, and the business of the business in preparing the well-rounded artist of the next generation. This collaborative philosophy sets the tone for these exciting new cutting edge workshops.
Studio School Los Angeles' revolutionary next generation thinking makes it a natural partner for USPA in working with passionately creative pre-college students to inspire them to achieve their dreams. Located within LA Center Studios, home to such productions as: Mad Men, Anchorman, Scandal, The Jungle Book, Girl Meets World, and much more, this 20 acre gated studio campus provides a safe industry-immersed environment for creativity and learning. The first and only school of its kind created with a major Hollywood studio, Studio School Los Angeles offers accredited BFA degrees in Film + Digital Content, Acting for Film & Television, Commercial Dance and Art.
Join us for a fun-filled professional learning experience in Los Angeles this summer. You will be trained by top Broadway and Hollywood coaches and directors, including graduates from the esteemed programs of USC Cinematic Arts, Yale School of Drama, UCLA School of Theater, Film and Television, Columbia University, London Academy of Music and Dramatic Arts, and more, in workshops guaranteed to hone your skills as a performer.
Housing – Students will be housed at USC located just 3.5 miles from the studios. Students will be transported from the college to the studio each day by our bus shuttle. Breakfast and lunch will be provided on campus with lunch each day on the studio lot. USC's picturesque campus has been featured in many iconic films including "Forest Gump," "Herbie Fully Loaded," and "Legally Blonde." USC's film and theater graduates have included the 'best of the best' and too numerous to list but include Marlo Thomas, Renee Elise Goldsberry, John Wayne, Forrest Whitaker, Tom Sellek, Ron Howard, Will Ferrell, and many others.
Would you like to add your VOICE to the world of animation, games and commercials? This very special camp/workshop is taught by a team of leading voice casting directors from Disney, Marvel, and the Cartoon Network. Students will see what it takes to have a career in voice over and learn the ins and outs of the perfect audition.
Ages: 13 – 18
Jun 17 – Jun 22, 2018
Traditional animation is the foundation for all animation storytelling. Learning to develop strong characters to tell a compelling story is at the heart of this workshop.
Ages: 13 – 18
June 17-22, 2018
The eyes tell the story! Acting and performing in front of the camera, although similar to theater, is distinctive in approach and technique. This camp will teach you the techniques you need to know to build an authentic character that the camera can believe.
Ages: 13 – 18
Jun 24 – Jun 29, 2018
The techniques of digital production and post production will be taught while stressing an understanding of storytelling. Using the same state of the art equipment as the Advanced Digital Filmmaking Workshop, participants will be immersed in the creativity of visual storytelling. This Digital Film Camp is being taught within an active working Hollywood studio by award winning professionals.
Ages: 13 – 18
Jun 24 – Jun 29, 2018
Are you on your way to becoming a "triple threat"? How about making it a "Quadruple Threat" by learning how to work as a musical theater artist in front of the camera? Musical Theater in film is making a big come-back. USPA will help you get ready for your next big opportunity!
Ages: 13 – 18
Jul 1 – Jul 6, 2018
It all starts with you, the blank page and your imagination. The curriculum of this Screenwriting camp includes the study of screenplays and teleplays and writing. The week will absorb each camper in character, structure, form and plot until the word comes alive.
Ages: 13 – 18
Jul 8 – Jul 13, 2018
Editors are storytellers too! Make the leap from technician to artist this summer. The final stage of the cinematic journey is post production and editing takes the starring role! This is where the editor and the director make the final cut to tell the story.
Ages: 13 – 18
July 15 – 20, 2018
What is a dancer's dream? Dance, Dance, Dance and never stop dancing! Work with LA's top choreographers and perform on a working studio lot. Dance in the rehearsal hall and perform on set. You will have an artistically and physically exhilarating week.
Ages: 13 – 18
Jul 15 – Jul 20, 2018

Are you this generations Ken Burns? Do you have a passion for current global events or hidden historical moments? Documentary filmmakers have the power to transform world thought. Learn the storytelling techniques of compelling documentary filmmaking under the direction of motion picture and television professionals.
Ages: 13 – 18
July 22-27, 2018
With the advent of the computer, the animator now has another tool to use in telling a story. Based upon the foundation of traditional animation, the Computer Animation Camp will allow the animator artist to reach and explore constantly growing heights in animated creative expression.
Ages: 13 – 18
Jun 24 – Jul 6, 2018
You've been mastering the collaborative techniques of filmmaking with your friends and family but now you're ready for a bigger challenge. Can you think of anything more exciting than telling your story and shooting your film within the environment of a working professional studio under the guidance of professional directors? Your days will consist of creative and artistic problem-solving and decision making in a real world film industry setting.
Ages: 15 – 18
Jul 1, 2018 – Jul 13, 2018
This two-week journey, taught within an active working Hollywood studio, incorporates the physical expression of movement, the spontaneity of improvisation, the liberating alchemy of mask and myths, and transformation into authentic character. Students will learn to move seamlessly from the stage to the camera delighting audiences in both mediums.
Ages: 13 – College Freshman
Jul 1 – Jul 13, 2018
This is a one-of-a-kind filmmaking workshop in the emerging world of Virtual and Augmented Reality. Get your hands on the latest technology for storytelling. Using 360 video and spatial audio recording you're only limited by your imagination.
Ages: 13 – 18
July 8-20, 2018
This Sit Com Acting camp is one of the most popular workshops every summer. Taught within an active working Hollywood studio, it focuses on acting in a situation comedy and is significantly different than acting for movies. You will learn those techniques quickly and then collaborate with the Sit Com Writing/Producing/Directing workshop. Your days will mirror the actual experience of a real television fast paced sit com week.
Ages: 13 – 18
July 22 – Aug 3, 2018
What do THE BIG BANG THEORY, BLACK-ISH, 2 BROKE GIRLS, PARKS and RECREATION, GIRLS, BROOKLYN NINE-NINE, and MODERN FAMILY have in common? You guessed it! Modern storytelling situations through the eyes of comedy. And how do the actors help make it work? You will learn all the elements of comic storytelling in the fact-passed world of Sit Com production during this intensive two week camp.
Ages: 15 – 18
Jul 22 – Aug 3, 2018
Every aspect of this workshop teaches you how costume design enhances the director's ability to tell the story. You will learn the basic techniques of costume design for theater and screen. Costume design is a collaborative art and our faculty and support team will nurture your creative vision. There will be film screenings, guest speakers, visits to Hollywood studio costume shops, and field trips to add to your design experience.
Ages: 14 and above
Jul 22 – Aug 3, 2018
With a Team & Mentor approach to hands-on learning, here students work with industry professionals to create short-form digital content for portfolios, websites and social media platforms.
Ages: 13 – 18
July 15 – August 3, 2018
This Acting for the Camera program introduces students to fundamental approaches of living truthfully under imaginary circumstances – as applies to screen work. With this solid foundation, students practice camera-techniques from day one and learn to adapt their performances for lens capture.
Ages: 13 – 18
July 15 – August 3, 2018
Commercial dance is taking the world by storm. From shows like "So You Think You Can Dance" to the esteemed team behind Gaga herself – commercial dancers are become more ingrained in the entertainment industry than ever before.
Ages: 13 – 18
July 15 – August 3, 2018
German Edward Morales Agent Talent Manager