Young & Hollywood Panel and Mixer 2017
March 24, 2017 @ 6:00 pm

-

9:00 pm

$30
Hosted by acclaimed entertainment event series MixKnowledgy, Young & Hollywood celebrates young, rising stars in front of and behind the camera, and the brilliant minds who represent them.
Panels/Q&A's, networking, and more!
Speakers include:
Niles Fitch, "This Is Us"
Danielle Vega, "East Los High"
Kika Magalhaes, "The Eyes of My Mother"
Masiela Lusha, "The George Lopez Show," "Sharknado 4"
David Bloom, Netflix's "Wet Hot American Summer," Amazon's "Gortimer Gibbons"
Constance Tillotson, LA Management
Siri Garber, Platform PR
Andrew Cohen, CW3PR
& more TBA!
Speaker Bios: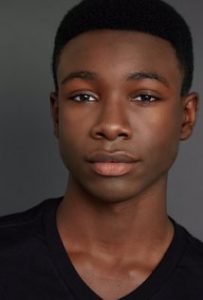 Niles Fitch, an Atlanta native, has followed his passion professionally since 3 years old when he signed with his first talent agent. At 7 years old he signed with Wilhelmina Models and began commuting to New York City with his parents. At 9 years old Niles made his theatrical debut as Young Martin Luther King, Jr. in the musical I Dream. Ready to take his career to the next stage, Niles relocated with his family to New York City in 2010. In 2011, he was cast as "Young Simba" in Disney's The Lion King musical North American Gazelle Tour. While on tour, Niles won the Denver Post Ovation Award for Best Supporting Actor in a Touring Show for his opening night performance and made his prime time television debut in an episode of Tyler Perry's House of Payne that aired on the same night. He continued the Young Simba role on Broadway and after leaving The Lion King he continued to pursue his passion via tv and film, including Army Wives. UnBreakable Kimmy Schmidt, Law & Order SVU, Disney's Best Friends Whenever and other projects. Niles is currently enjoying his role as Teen Randall on the hit episodic This Is Us on NBC!
---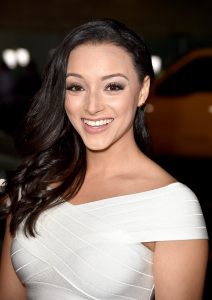 Georgia born and Texas raised, Danielle Vega received her BA in journalism from Southern Methodist University before moving to Los Angeles.
She began her career at 9 on "Barney And Friends." She has also guest starred on "Chicago Med" as well as the independent feature "So This Is Christmas," with Vivica A Fox and Eric Roberts.
Danielle was nominated as Best Lead Actress in the Red Dirt International Film Festival 2014 for the short film "Hana", and for a Daytime Emmy award (Outstanding Performer in a New Approaches Drama Series) in 2015 for her work on East Los High.
In her free time, she volunteers with Los Angeles Animal Services.
---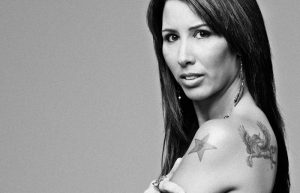 Siri Garber is the owner and president of Platform Public Relations. In 2004 she was picked by LA Confidential as one of the top 6 publicists in Los Angeles, has been featured in Inked, Elle, US Weekly, The NY Post, Steppin Out, Stuff Magazine, Cleo, Women's Own and The Daily Telegraph in London and received a "Best Personal Publicist" accolade in "Best of L.A." for Los Angeles Magazine in 1999 when the company was in its first year. Garber was chosen as a "Power Woman" in 2006 by New York Moves Magazine and has recently been seen on television on VH1's "I Love New York", CBS's "Early Show", Current TV and E!. She can currently be seen on E!'s new international series "Extreme Cloe Up".
Platform, founded in January of 1998, is an avant-garde public relations firm with an offbeat approach. Platform focuses on combining art and entertainment. Like an art-house film, Platform provides the public with product that stimulates, excites and ignites the senses. Our experience and current media relationships, as well as our dual specializations in these arenas, make us the perfect choice to create tactical public relations campaigns for both talent and lifestyle brands.
Over the years Platform has handled numerous lifestyle campaigns and helped to make venues become hot spots, lines become most wanted and boutiques the in place to shop. Past clients include: Red Pearl Kitchen, North, Three of Clubs, Lucky Seven, Citizen Smith, Lisa Kline Boutiques, Energy Muse Bracelets, Sea Monkeys, Mighty Fine and Obey. Platform currently handles a variety of clients from up and coming new talent to actors who have been working in their field for years.
Born in Pittsburgh, Pennsylvania, Siri came to Los Angeles when she was just six weeks old. Her father, David Garber, was discovered and brought to L.A. by Warner Bros. while attending Yale's School of Architecture. His graduate project, creating an inflatable city called Xanaxone, caught the studio's interest and he brought the family to Hollywood. David went on to direct and supervise visual effects for various tv shows ("Battlestar Gallactica", "Buck Rogers") and feature films (Creepshow, Day of the Dead). Her father's eclectic sensibility enabled him to incorporate art into entertainment. This would turn out to be the driving force behind Siri's career choices.
After graduating with honors and a Bachelor's Degree in art history from the University of Southern California, Siri worked as an assistant photographer's representative sending out portfolios and booking everything from makeup to models and locations. During her stay at USC she did everything from managing a production company to creating her own non-profit, Artists For Life, to raise money for life-threatening illness.
After this, Siri moved to San Diego to attend graduate school at the University of San Diego, where she received a teaching credential and earned a 4.0 average. From here, she went on to become Production Development Coordinator at Cox Communications. This position allowed her to work with everyone from the San Diego Union Tribune to the San Diego Chargers, with whom she partnered with to work on events with Natrone Means and Leslie O'Neill for a charity called Athletes For Education.
In 1996 Siri returned to Los Angeles to once again live at the heart of the entertainment industry. She served as Public Relations Director for the Center For The Study Of Popular Culture. At the Center, Siri directed all publicity efforts for The Wednesday Morning Club, an informal, non-partisan group of entertainment industry professionals who come together once a month to discuss political issues and how these affect the industry. Guest speakers included Senator Fred Thompson, Rep. Billy Tauzin, Rep. J.C. Watts and Rep. Sonny Bono
---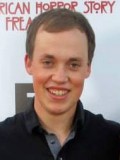 Andrew Cohen is a publicist at CW3PR, where he represents behind-the-camera talent, including composers, production designers, VFX specialists & virtual reality companies. He spearheaded the Emmy nomination campaign for Key & Peele production designer Gary Kordan, and contributed to 2 Emmy winning campaigns for composers Sean Callery (Jessica Jones) and Mac Quayle (Mr. Robot). Other clients that Andrew works with include include Emmy-winning VFX company Rhythm & Hues (Game of Thrones), VR companies Filmatics and Vanishing Point Media, and many acclaimed composers. CW3PR, a boutique public relations firm that was first founded to promote and publicize composers, represents some of the composers in film, television and video games, including for projects like This Is Us, Taken, American Horror Story, Teenage Mutant Ninja Turtles, 24, Halo Wars 2, ABZU and Outlast.
Prior to representing his own clients, Andrew has worn many hats for CW3PR, including managing social media, short video & EPK production, website development and events. He is most proud of his work planning 6 Comic-Con panels, as well as over 15 screenings and events for the Society of Composers & Lyricists (SCL).
Andrew has a background in creative development in many areas of film and television, including at Illumination Entertainment, Marc Platt Productions and Lifetime. He has also dabbled in production, having worked on the set of CBS' #1 hit "NCIS." Andrew graduated from Wesleyan University with a degree in Film Studies, studying under renowned film historian Jeanine Basinger.
Andrew believes in leading by example and his personal motto is relentless positivity…which helps since he is a huge fan of UCLA Bruins athletics.
---
Erman Baradi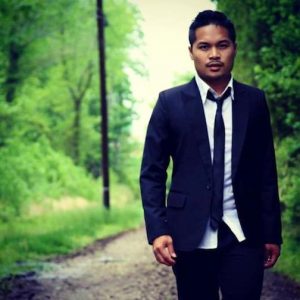 Organizer of Young & Hollywood panel and mixer
MixKnowledgy is a Hollywood panel and mixer event series in Los Angeles, NYC, Chicago, and Virginia, and soon to be Toronto, Miami, and London. Collectively, its co-founders Erman Baradi and Brandon Waites have featured over 120 speakers at MixKnowledgy (and under other company names) events.

German Edward Morales Agent Talent Manager