2017 iHeartRadio Music Awards
March 5, 2017 @ 5:00 pm

-

9:00 pm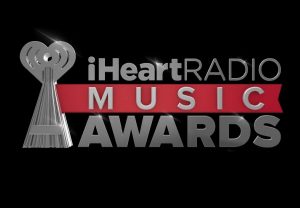 The 2017 iHeartRadio Music Awards will be held on March 5, 2017 at The Forum in Inglewood, California. The list of nominations was announced on January 3, 2017. Drake leads the nominations with twelve categories, followed by The Chainsmokers with eleven.
iHeartRadio Music Awards is a music awards show founded by iHeartRadio in 2014 to recognize the most popular artists and music over the past year as determined by the network's listeners. It rewards the music that was heard throughout the year across iHeartMedia radio stations nationwide and on iHeartRadio digital music platform. The inaugural edition was held on May 1, 2014 at the Shrine Auditorium in Los Angeles, and was broadcast live on NBC. The fourth edition will be held on March 5, 2017 and aired on TBS, TNT and truTV. The trophy is manufactured by the New York firm Society Awards.
iHeartRadio is an Internet radio platform owned by iHeartMedia, Inc. Founded in April 2008 as the website iheartmusic.com, as of 2015 iHeartRadio functions both as a music recommender system and as a radio network that aggregates audio content from over 800 local iHeartMedia radio stations across the United States, as well as from hundreds of other stations and from various other media. iHeartRadio is available online, via mobile devices, and on select video-game consoles.
iHeartRadio was ranked No. 4 on AdAge's Entertainment A-List in 2010. Since 2011, they hold the iHeartRadio Music Festival. In 2014, iHeartRadio started an awards show titled iHeartRadio Music Awards and regularly produces concerts in Los Angeles and New York though the iHeartRadio Theater locations.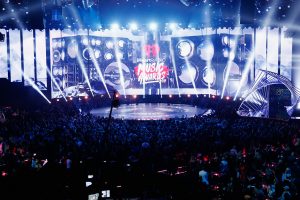 Nominees
Song of the Year
Female Artist of the Year
Male Artist of the Year
Best Duo/Group of the Year
Alternative Rock Song of the Year
Alternative Rock Artist of the Year
Rock Song of the Year
Rock Artist of the Year
Country Song of the Year
Country Artist of the Year
Dance Song of the Year
Dance Artist of the Year
Hip-Hop Song of the Year
Hip-Hop Artist of the Year
R&B Song of the Year
R&B Artist of the Year
Latin Song of the Year
Latin Artist of the Year
Regional Mexican Song of the Year
Regional Mexican Artist of the Year

"Amor Del Bueno" – Calibre 50
"Cicatrices" – Regulo Caro
"Me Está Gustando" – Banda Los Recoditos
"¿Por Qué Terminamos?" – Gerardo Ortíz
"Solo Con Verte" – Banda Sinaloense MS de Sergio Lizárraga

Banda El Recodo de Cruz Lizárraga
Calibre 50

Best New Rock/Alternative Rock Artist
Best New Country Artist
Best New Hip-Hop Artist
Best New Latin Artist

Christian Daniel
IAmChino

Best New R&B Artist
Best New Regional Mexican Artist

Adriel Favela
Banda Los Sebastianes
Cheyo Carrillo
Joss Favela
La Séptima Banda

Best New Pop Artist
Producer of the Year
Best Lyrics
Best Collaboration
Best Song from a Movie
Best Cover Song
Best Music Video
Best Underground Alternative Band
Social Star Award
Best Fan Army
German Edward Morales Agent Talent Manager