Hollywood Reel Independent Film Festival 2017
February 16, 2017

-

February 28, 2017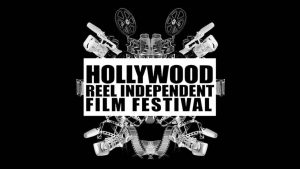 Congratulations to MGMT Artists' very own Jessica Richmond. Jessica has a role in a film that will be premiering at the Hollywood Reel Independent Film Festival.
The Hollywood Reel Independent Film Festival (commonly abbreviated as "HRIFF") is a film festival with a special focus on independent films. It is held annually in Hollywood at the New Beverly Cinema and other screening venues. Past winners included Gérard Depardieu, Peter O'Toole, Frances Fisher and Tinto Brass. Other notable winners / attendants in the past years include , John Heard, Rick Shapiro, Hilary Duff, Danny Masterson and Tyler Blackburn.

The festival was established in 2003 with a focus on independent films. It is a competitive event, annually screening films in competition and awarding the best films in its program in various categories during a red-carpet award show.
THE HOLLYWOOD REEL INDEPENDENT FILM FESTIVAL (HRIFF) was started to help support and promote independent cinema in Los Angeles, encouraging filmmakers with unique or non-mainstream visions to create films.

By offering cash, prizes and awards, the Festival's goal is to stimulate filmmakers in the creation of quality new work. Through offering multiple screenings of the best films to be viewed in theaters by industry professionals and fellow filmmakers, the Festival hopes to give these films an opportunity to find distribution and garner media attention, as well as to provide filmmakers a chance for their work to be shown on the big screen.
The Hollywood Reel Independent Film Festival invites you to enjoy screenings of what we believe to be the best new feature films, documentaries, shorts and videos by new filmmakers who possess an independent vision and create innovative work outside the studio system.
We honor such filmmakers with awards of merit and screen our award winners during the festival. The Hollywood Reel Independent Film Festival celebrates independent, student and international film making.
German Edward Morales Agent Talent Manager