The Model Lounge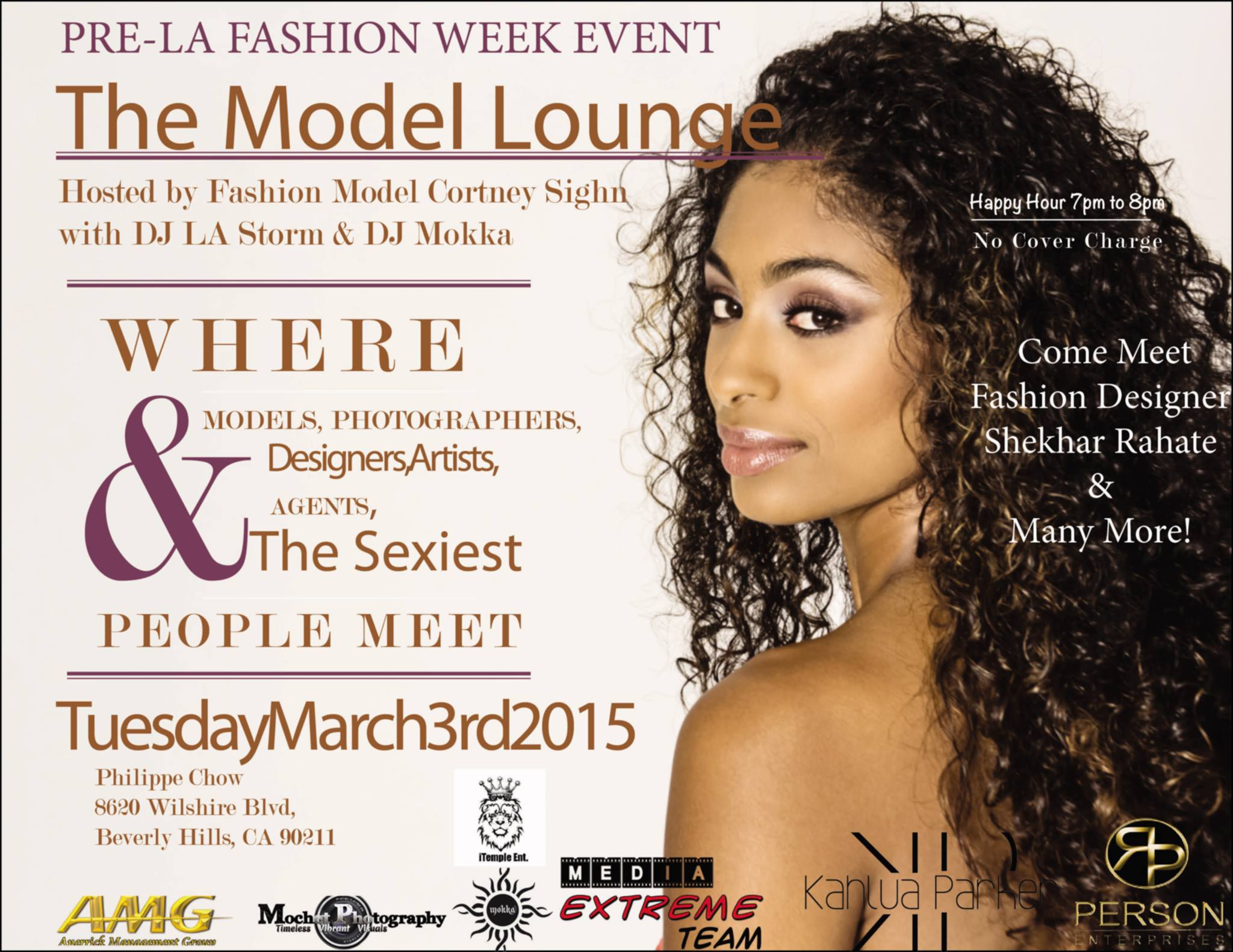 THE MODEL LOUNGE
Every first Tuesday of the Month.
THIS IS FOR YOUR LISTENING PLEASURE!!!
Mochet Photography, Person Enterprises, Phillipe Chow, Anerrickmanagment (AMG), Mokka Spectrum Brand
DJ Mokka Spectrum mixing tonight 7pm-9pm
@PHILIPPECHOWBEVERLYHILLS!!!
Minimal-/Prog/Tech/House, Electronica, Dub, Global Beats!
FEATURING:
DJ Swee She 9pm-11pm
DJ LA Storm, 11pm-1pm!!!
House, Top 40s, Pop, Hip Hop, Groove n some funky stuff!
No cover. 21+
Chilling with the willing!
Bring good vibes!
Bring friends!
Mingle! Network!
Enjoy!
Make a memory!
Come again!
Event by:
Mochet Photography
www.mochetphotography.com
Resident DJ:
DJ Mokka / Mokka Spectrum-Model
Mokka was born in Seattle,WA, grew up in south Germany, and has spent the last 5 years in south of Australia, one year in France and half of 2012 on the Rivera Maya, Mexico. January 2012 she joined a band called "Cure Motel" while having her own act up as DJ Mokka. The band toured for one week the south Island of New Zealand. This was the start of her DJ career. From than on she had performed on s
everal unofficial occasions in Melbourne, Australia. Her first official gigs she performed and impressed the audience in Playa del Carmen, Mexico, through her musical talent and strong appearance. Back in her hometown, Mokka was introduced to Seattle at the Magical Beings Party, February 2013. After only 8 months up there, she decided a change of weather has to happen. So once again she moved south.  Expanding her Spectrum Mokka is proud residence of LA.
Description:
Exotic, young, female Dj bringing her tribal roots and travels in an extra ordinary mixture of digital sound to inspire people around the globe. With a unique appearance, comes humour, wisdom and lots of joy. There is not one boring moment with DJ Mokka Spectrum.Band Interests:
Wasabi, Opiou, Gaudi, Ill Gates, Liquid Stranger, Gramatik, Dakini, Shpongle, Ill Esha, ediT, Ott, Juno Reactor, Ace Ventura, Astrix, Tiesto, Tom Cosm, Heyoka, Suseri, Sunmonx, Elf Transporter, Monkey Marc and much much much more….
German Edward Morales Agent Talent Manager